On September 1, I'm off to Ljubljana, Slovenia for my next bike adventure. This one is with the same Dutch company I rode with in South America, Bike Dreams. The 'Balkan Boulevard' goes 3500 km through 7 countries, and lasts 6 weeks. If all goes well I'll be home October 19.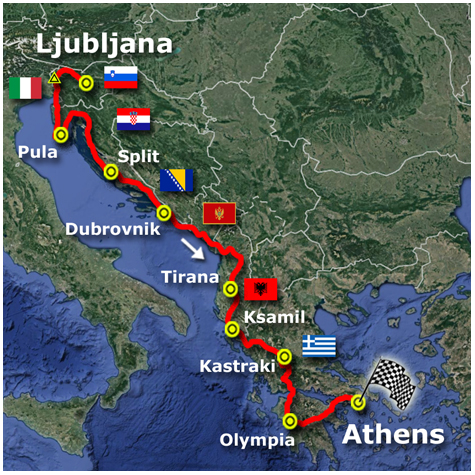 This trip is in a similar style as the Andes Trail I rode in 2019: mostly camping out with some hotel nights sprinkled in. We'll ride 4-6 days in a row, then have rest day somewhere interesting. The average distance per day is about 100 km and the average daily climb is 1450m (gulp). In the Andes we only averaged 1000m per day but had worse roads and presumably worse weather. I'll be bringing my Salsa Cutthroat gravel bike again – it's in the shop now for some last maintenance.
I have unicycled some of this route before, in Slovenia and Croatia, but I'm most excited about riding in three countries where I've never been: Montenegro, Bosnia and Herzegovina, and especially Albania.
Watch here for updates – our first riding day is Monday, September 5, 2022!